Welcome to the American Anime Otaku's homepage! I watch and review anime in the style of the Angry Video Game Nerd and the Nostalgia Critic! However, I don't limit myself by only reviewing bad anime. In fact, you will see some of my all time favorite shows being lampooned. I will be adding a new review every other week, So check in every other weekend or so for a new episode
I also enjoy playing around with my editing software, so also keep an eye out for short remixes and skits.
You can also see me on:
Copyright Disclaimer and information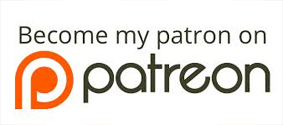 REQUESTS ARE OPEN
I am happy to announce that I am ready to take requests and recomendations for anime you would like me to review. If I currently own it or if I can rent it at my local video store, I'll eventually review it depending on my schedule. However, there are a few rules:
1. It must not be a hentai title. I absolutely refuse to review hentai so don't ask me.
2. It must be available in the United States. I will not review imports or fansubs for obvious legal reasons.
3. I must have a physical copy of the anime requested in my possesion. I plan on taking donations sometime down the line, but as of right now, those rules stand.
Send me your requests at:
and

COMMING REVIEWS

To Be Announced

To Be Announced